Summary: In this blog post, small business owners can learn how to create a detailed financial plan that includes essential components and steps for effective financial management. By providing this guidance, JCG CPA Firms aims to be a helpful partner for small businesses seeking financial planning and advisory services.
Outline:
Introduction: For small businesses, having a financial plan is crucial. It serves as a roadmap and reminder of both short-term and long-term goals. Additionally, the plan outlines potential costs and suggests effective management methods.
As a small business owner, creating a financial plan is crucial. This will help you evaluate your financial requirements, identify areas that require attention, and predict your future growth. Additionally, a well-designed financial plan can attract potential investors to your business.
Critical components of a small business financial plan. A business plan is essential for a company's inception, growth, and success. These plans provide a business with a vision for the future and a clear expansion strategy.
Creating a reliable sales forecast is critical to understanding how your business will grow and the key drivers of revenue growth.
The financial section of your business plan explains how you anticipate bringing in revenue. If you need funding for your business, this section also describes the sources and amounts for that funding. Include your financial statements, an analysis of these statements, and a cash flow projection.
Identifying growth opportunities and setting realistic targets – look at your billing procedures and see if there are any payment obstacles you can remove on your end.
Expenses also include payroll, wages, and salaries, or compensation.
To estimate expenses in line with sales and costs, rely on your experience, research, and common sense rather than expecting to predict the future accurately. Use educated guessing as a tool to plan your activities effectively.
Cash inflow is the revenue a business generates through sales, investments, or financing. It stands in contrast to cash outflow, which refers to the money leaving the company. Calculating and analyzing these SaaS financial metrics allows you to make more informed strategic decisions and optimize your available resources.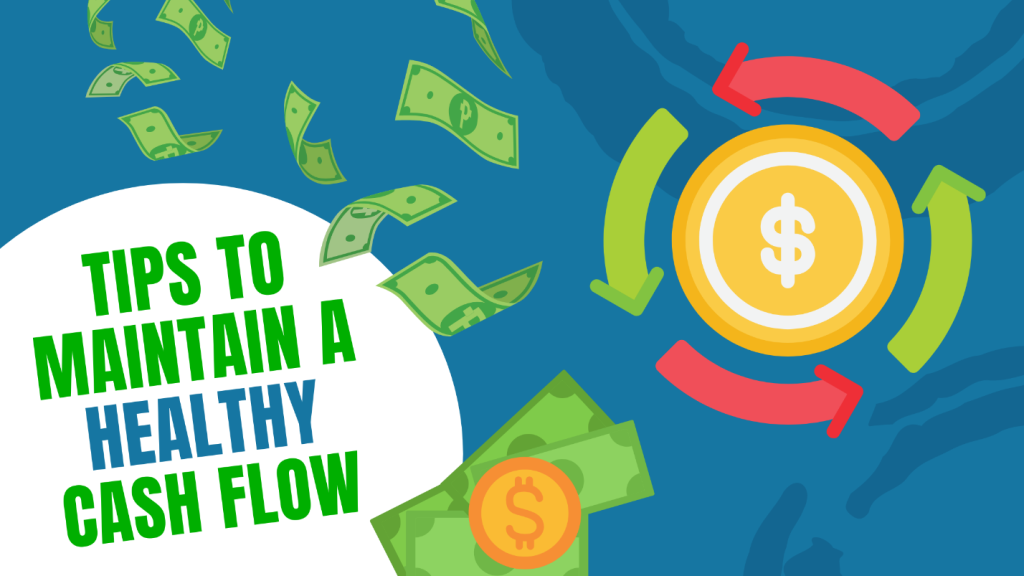 Here are a few tips to help you maintain a healthy cash flow.
Tailor Your Cash Flow Forecasts: – Cash flow forecasting helps you anticipate future bank balances based on your current cash flow. Managing a startup's finances requires a unique approach to cash flow forecasting.
Incentivize Early and On-Time Payments: Late payments from customers can strain your finances. To avoid this, outstanding accounts receivable can help suppliers be flexible with payment dates.
Steps to create a financial plan
Setting financial goals is crucial as they provide direction for a solid financial plan
Stay on top of your finances
Set aside a budget for unexpected emergencies
Addressing high-interest debt should be a priority
Planning for Retirement
Optimize your finances with tax planning
Invest in building your future goals
Grow your financial well-being
Estate planning
1. At JCG CPA Firms, we offer assistance in financial planning for small businesses. Our CPA team is dedicated to guiding you through the constantly changing intricacies of financial planning.
Our financial management and planning services are specialized and tailored to meet the unique needs of small businesses. We provide personalized knowledge and expertise to ensure your financial success.
Creating a business plan can be challenging, as it involves many components that must be carefully considered. One crucial aspect of developing a practical business plan involves financial planning. If you are new to financial planning for businesses and wish to learn about the topic, you have arrived at the right destination.
This blog discussed the importance of financial planning, financial management for small businesses, and creating a business budget for almost all small businesses.
At JCG, we provide expert guidance and support to help you create a practical and effective financial plan for your business initiative. Our team of professionals has the resources and expertise to assist you every step of the way. Trust us to handle the details, so you can focus on what matters. Let JCG guide you toward success.